Chocolate Chip Mocha Scones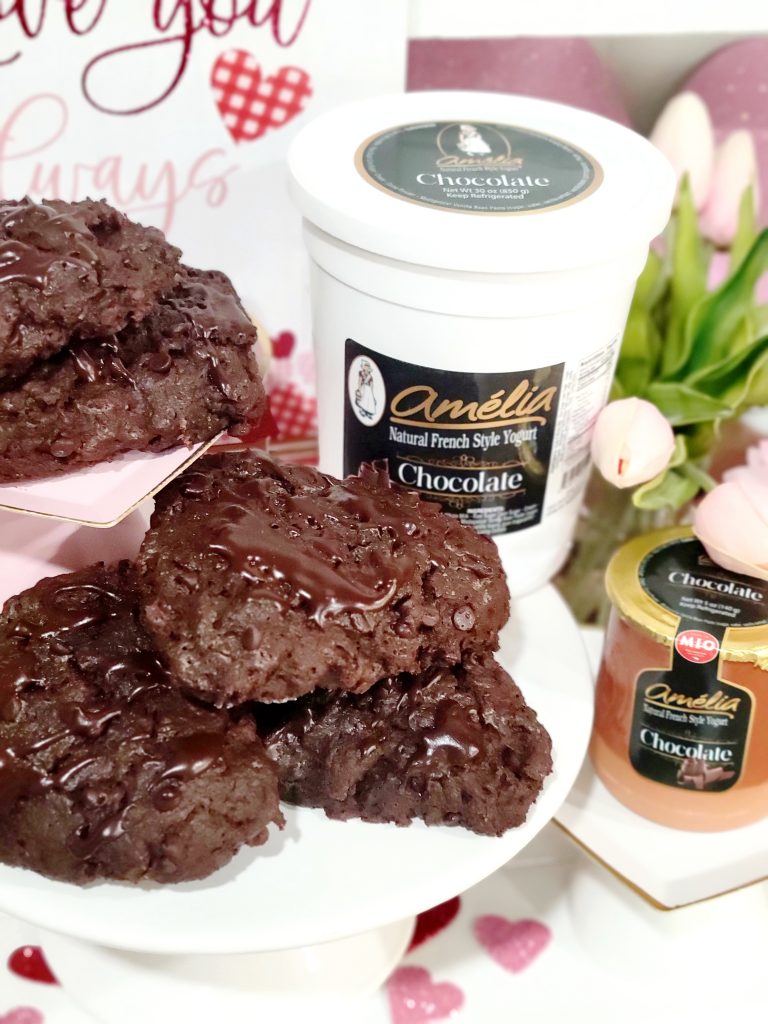 SCONES:
1 C. Amelia Natural French Style Yogurt – Chocolate
4 ½ tsp. Instant Coffee
2 C. Shawnee Mills Best Flour
1 C. Cocoa Powder
3 tsp. Baking Powder
1 tsp. Salt
4 T. Hiland Butter (cold and cubed)
6 T. Pure Maple Syrup
6 T. Swan Brothers Heavy Cream
6 T. Swan Brothers Milk
3 tsp. Griffin's Vanilla
5 T. Miniature Chocolate Chips
DRIZZLE:
2 T. Cocoa Powder
4 tsp. Pure Maple Syrup
2 tsp. Swan Brothers Milk
INSTRUCTIONS:
Blend yogurt and instant coffee in a small bowl and let set until coffee dissolves. Mix well and let set.  Mix flour, cocoa powder, baking powder and salt in a large bowl.  Add butter and use a pastry cutter or the back of a fork to cut the butter throughout the flour mixture.  Blend in the pure maple syrup, heavy cream, milk, and vanilla.  Mix thoroughly.  Add chocolate chips.
Form triangular shaped scones in the size of your choice and place on parchment paper lined baking sheet.  Bake in a preheated 425-degree oven for 15-18 minutes or until triangle corners are hardened.  Let cool.  Spoon drizzle over scones and serve.  (Can also be served with powdered sugar on top.)